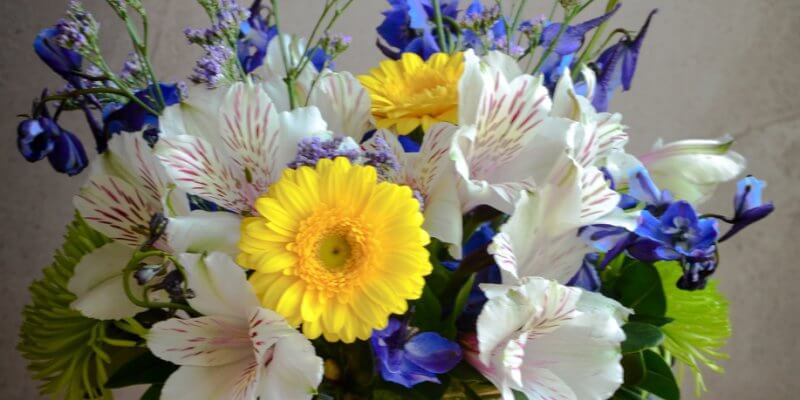 Spring Renewal
Spring Renewal
Understandably, many people get energized and excited at the top of the New Year to make changes and updates in their lives. For me, I always get a renewed sense of energy as I feel spring approaching. Perhaps it's seeing the gardens awake, and feeling the warmth of the sun grow stronger as we inch closer to the spring equinox that sets me stirring, but I start to look for new ideas and new projects to take on. Now that I am watching the vestiges of what will (hopefully!) be the last snow disappear, the spring renewal has me itching to get to work!
As such, we are very excited to announce the launch of our updated online booking platform. I know a lot of you prefer just giving me a call to make your reservations, and we love that! For dedicated online bookers and for first time guests finding us, however, I really feel like this new system will be much easier and more intuitive to use. It's also an opportunity to highlight some of the "extras" that we offer to enhance stays. For these additions, we work hard to collaborate with local vendors. That way, our guests get the best of everything that Berryville and the surrounding area has to offer.
Highlighting Local Vendors
As a prime example, we are now very proudly serving locally roasted Cordial Coffee at breakfast. Additionally, we offer a new Wake Up Package featuring a bag of their freshly roasted beans. It's a great way to bring a taste of Berryville home with you after your stay. Just how local is this locally roasted coffee, you ask? Just two blocks away! That pretty much guarantees a fresh, tasty cup of coffee in the morning!
Veramar Vineyards has been our purveyor of choice for the wines we serve with our in-room packages for years. Now it's even easier to add a wine package to your reservation with the new booking system.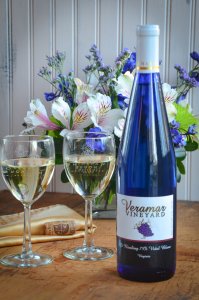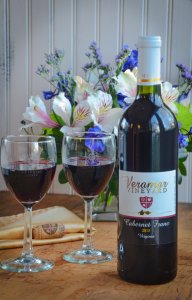 Celebrating a birthday or anniversary during your stay with us? We can offer a unique floral arrangement designed exclusively for Waypoint House from our local florist. Just ask for the Blue Ridge Bouquet when booking your reservation over the phone. It can also be added to a reservation from the extras section while booking online. We've even created a package to bring you house made birthday cupcakes!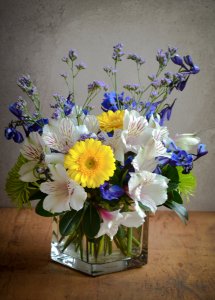 And if you need something really special for a celebration, we are excited to be able to bring you a premium, local, Virginia sparkling wine. Greenhill Winery and Vineyards' Blanc de Blancs is available as a package add on.
We invite you to take a look at our newly updated Promotions, Specials and Extras page to see all the details.
Welcome to Spring!