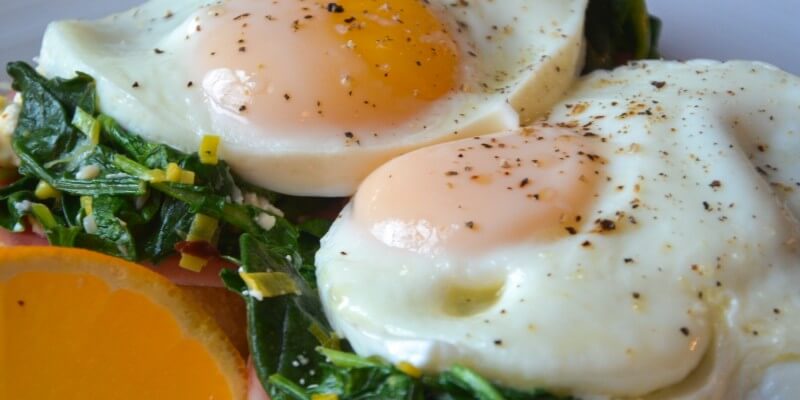 I love trying new recipes all year long, but especially at the start of a new year I get itchy to try new recipes and freshen up the menu.
Jonathan, of course gets to be the official tester before I serve any dish to guests.  Often I'll do "breakfast for dinner" so we can try it together since, ironically, we very rarely eat breakfast together!  He'll make a critique or two, or suggest a way to garnish, etc.  After trying my latest breakfast creation he just said, "Can we have that for dinner again tomorrow?"  So, I guess that means I did good!
As with most things in this day and age, I got my initial inspiration from Pinterest, then found a similar recipe in a cookbook not too long afterward so, I took that as a sign that I was on to something.  Then, a title for the dish came into my head, and after a few "Rachael" modifications, viola.
Greens, Eggs and Ham.  It's my homage to Dr. Seuss.  Sauteed leeks, kale and baby spinach with feta cheese on top of Canadian bacon and my homemade English muffin bread served with fried eggs.  So, would you eat greens, eggs and ham?