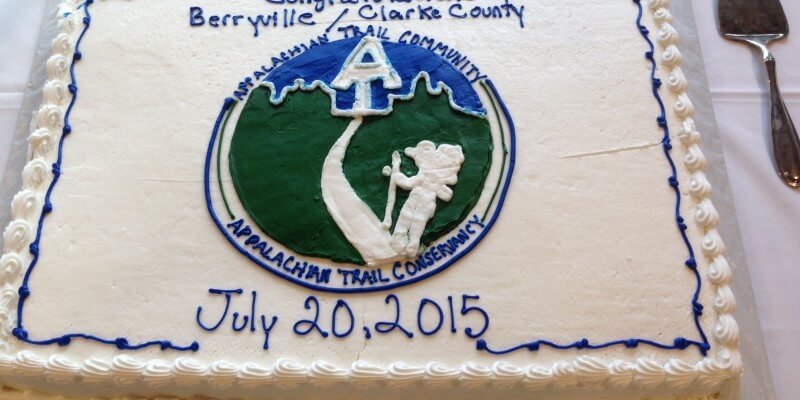 I'm excited to tell everyone about a really great thing that happened to our lovely little town of Berryville and beautiful Clarke County this summer. At the end of July we celebrated becoming the Appalachian Trail Conservancy's official 39th Trail Community.
Because Clarke County has a generous portion of the Appalachian Trail running along its Eastern border, and the county and the town have a long history of promoting land conservation, we've been given the honor of becoming a trail community. It's a terrific opportunity to partner with the ATC in promoting, preserving, and protecting the wonderful national treasure that is the Appalachian Trail.
We were privileged to attend our dedication ceremony which took place in Rose Hill Park on July 20, 2015.
Sharing the natural beauty of Clarke County and Berryville with our guests is one of my favorite things. I love being able to tell people where to go for a great hike, a quiet picnic, or a scenic bike ride. If you are looking to have a little time to convene with nature, there's no better place to visit than Clarke County, in my opinion!  So, if you've never had the opportunity to hike on the AT, we hope you'll consider coming to spend the day on the trail.  And after a full day of adventures, you can spend your evening at Waypoint House resting your bones in one of our comfy beds.
We look forward to seeing you all here at the B+B and hopefully on the trail as well!